Graduate Student Spotlight: Julissa Nunez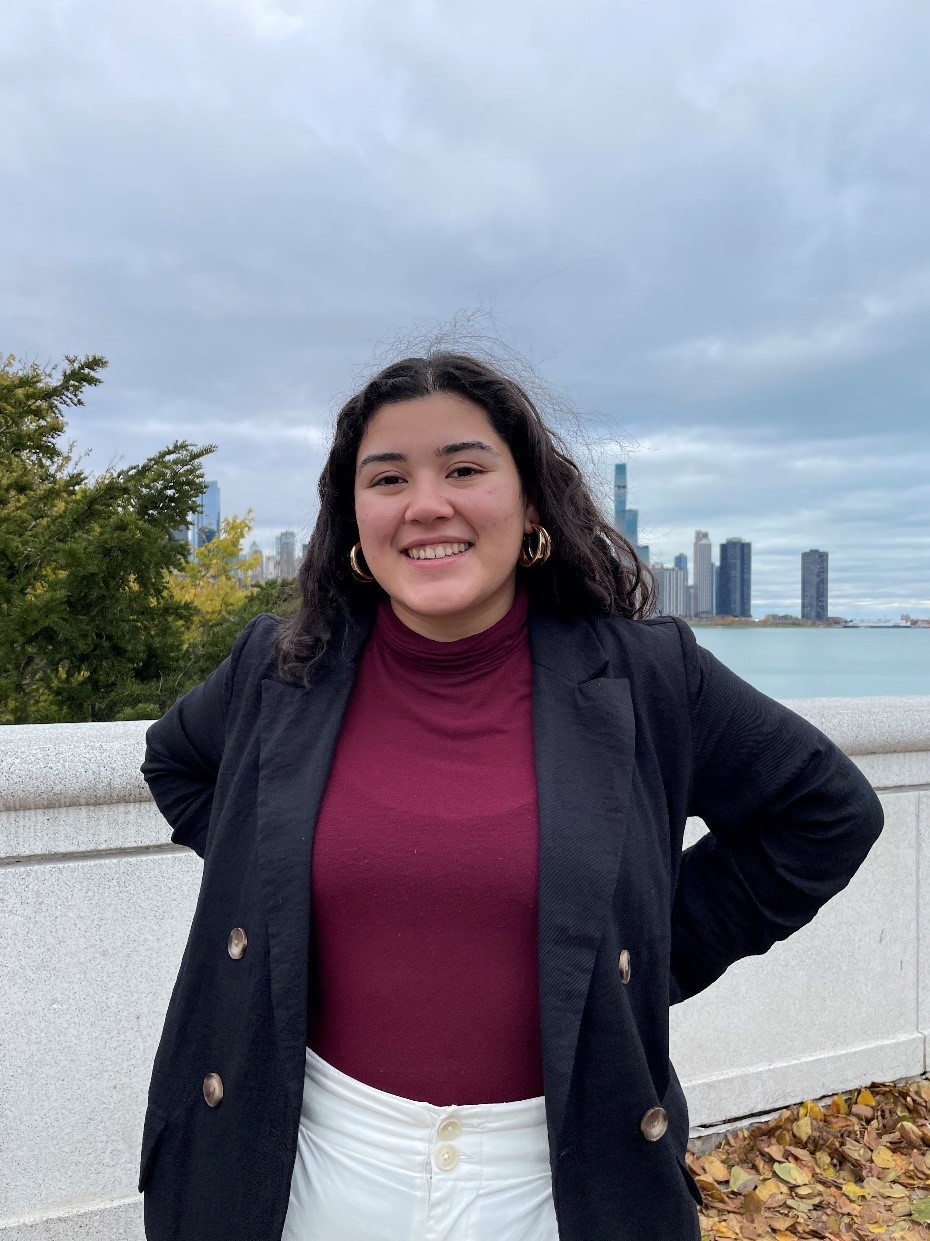 Today, our department would like to feature ABE graduate student, Julissa Nunez. Julissa always knew she would go to graduate school. When asked why she decided to pursue her current degree path, she gave large credit to her advisor, Dr. Ann-Perry Witmer. "She was housed in ABE and spoke so highly of the program," Julissa said, "When it came to my application, it was a no brainer, and I'm glad I made that decision."
While applying to jobs in the past few months, Julissa has seen the positive impact of choosing to pursue a master's in ABE and has this to say about her experience, "It has astonished me how much more of a competitive applicant I am just because of my program and the name Grainger College of Engineering. My experience throughout this program has refined my skills as a researcher and made me confident in my ability to be an engineer. I am pursuing a career in consulting and I know that if at any point I want to pivot, I can."
Since 2016, Julissa has been a member of the Illini 4000, a student run, non-profit on campus that bikes across the country to raise money for cancer research and patient support services. In 2022, she was a ride leader for a team of 22 students. "I met some of my lifelong friends on I4K and made Illinois feel like home. Applications are open every fall and I highly encourage anyone who is even remotely interested to apply. You don't have to know how to ride a bike or be a cyclist, as long as you believe in yourself, you can make it across the county on a bike," she says.
Regarding current or prospective students, Julissa has this advice, "Branch out! It can be easy to get stuck in the daily grind with classes, research, and work but if you give yourself time to meet new people and learn new things, you'll make some great memories here at Illinois."
Julissa is a recipient of the 2021 Special Recognition in Grad Student Leadership Award.  She currently works as a researcher at the USACE CERL Lab in Champaign. Under the advisement of Dr. Ann-Perry Witmer, she anticipates graduating with her master's degree in ABE in May 2023.