ACES 2017 Funk Award recipients recognized at banquet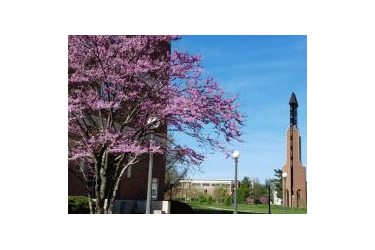 URBANA, Ill. -- Each spring the University of Illinois College of Agricultural, Consumer and Environmental Sciences (ACES) recognizes faculty, staff, and graduate students who have demonstrated outstanding achievements or exceptional service to the college. The recipients are honored at the annual Paul A. Funk Recognition Awards Banquet. This year, the banquet was held Monday, April 17, at Pear Tree Estate in rural Champaign, Ill.
The awards program was established in 1970 by the Paul A. Funk Foundation of Bloomington, Ill., as a memorial to the late Paul A. Funk, who attended the college as a member of the class of 1929 and devoted his life to agriculture.
The following is a list of this year's award recipients:
PAUL A. FUNK RECOGNITION AWARD
Keith Cadwallader, Food Science & Human Nutrition
Yuanhui Zhang, Agricultural & Biological Engineering
SPITZE LAND-GRANT PROFESSORIAL CAREER EXCELLENCE AWARD
Madhu Khanna, Agricultural & Consumer Economics
FACULTY AWARD FOR GLOBAL IMPACT
Richard Gates, Agricultural & Biological Engineering
TEAM AWARD FOR EXCELLENCE Food Bioprocessing Innovations Team:
Leslie Alexander, Food Science & Human Nutrition
Bruce Branham, Crop Sciences
Nicki Engeseth, Food Science & Human Nutrition
Hao Feng, Food Science & Human Nutrition
Brian Jacobson, Food Science & Human Nutrition
Youngsoo Lee, Food Science & Human Nutrition
Matt Smith, ACES Administration
Pawan Takhar, Food Science & Human Nutrition
Marla Todd, Information Technology & Communication Services
FACULTY AWARD FOR EXCELLENCE IN TEACHING
Senior - Jennifer Hardesty, Human Development & Family Studies
College - David Rosch, Agricultural Education                                     
FACULTY AWARD FOR EXCELLENCE IN RESEARCH
Senior - Hans Stein, Animal Sciences
College - Michael Ward, Natural Resources & Environmental Sciences
FACULTY AWARD FOR EXCELLENCE IN EXTENSION
Senior - Paul McNamara, Agricultural & Consumer Economics
JOHN CLYDE AND HENRIETTA DOWNEY SPITLER TEACHING AWARD
Nicholas Paulson, Agricultural & Consumer Economics   
KARL E. GARDNER OUTSTANDING UNDERGRADUATE ADVISER AWARD
Robert Hughes, Jr., Human Development & Family Studies
ACES ALUMNI ASSOCIATION AWARD OF MERIT
Leon Corzine – B.S. '72 Ag Engineering of Assumption, IL
Robert Easter – Ph.D. '76 Animal Sciences of Mahomet, IL
John McNamara – B.S. '76 Ag Sciences, M.S. '78 Dairy Science of Pullman, WA
Keith Parr – B.S. '78 Ag Sciences of Elmhurst, IL
Robert Wyffels – B.S. 77 Crop Science of Geneseo, IL
LOUIS V. LOGEMAN GRADUATE STUDENT TEACHING AWARD    
Sarai Coba-Rodriguez, Human Development & Family Studies    
Brett Loman, Division of Nutritional Sciences
GRADUATE STUDENT RESEARCH AWARD
Ph.D. - Jaclyn Saltzman, Human Development & Family Studies
M.S. - Kelly Hannan, Natural Resources & Environmental Sciences
TEACHING ASSOCIATE TEACHING AWARD
Justine Karduck, Food Science & Human Nutrition
MARCELLA M. NANCE STAFF AWARD
Melissa Warmbier, Agricultural & Consumer Economics
STAFF AWARD FOR EXCELLENCE
Lauren Redman, Animal Sciences
PROFESSIONAL STAFF AWARD FOR EXCELLENCE
Sustained Excellence—Advising, Teaching and Outreach
Robert Petrea, Agricultural & Biological Engineering        
Sustained Excellence—Research
James Hartman, Food Science & Human Nutrition
Sustained Excellence—Administrative/Management or Technical Contributions
Darcy Meents, Human Development & Family Studies
Excellence—Innovation and Creativity
Kathryn Partlow, ACES Administration